About
All About Rocco Siffredi
Rocco Siffredi was born in Ortona, Abruzzo.
After starting his film career in France, he subsequently starred in films abroad in such varied locales as Budapest, Hungary (which later became the headquarters of his production company, Rocco Siffredi Produzioni), Canada, Russia, Brazil, and various Eastern European countries. He became famous in the pornographic film community for his penchant for anal sex and analingus, which built him a cult following over the course of his career.
Siffredi's films vary widely in content and tone. He has appeared in romantic adventures and comedies in the Vivid style, but his later work with John Stagliano's Evil Angel Video involve BDSM scenes in which Siffredi spits on women, slaps them, performs irrumatio and watersports (censored in U.S. versions), makes his co-stars gag during deepthroat, and occasionally pulls hair to the point of causing tears. On rare occasion, Siffredi himself has been the recipient of dominant sexual treatment, portraying the submissive in films like Rocco più¹ che mai a Londra 2, Animal Trainer 11, and Il Marchese de Sade, appearing in drag in the latter.
Many of his films begin with affectionate, romantic scenes that turn into bouts of marathon violent anal sex. Climaxes often involve such activities as Siffredi focusing the camera on the distended anus of one of his female co-stars, spitting into it, ejaculating into it, and then having other co-stars clean the woman's anus with their tongues.
He has also produced and starred in "shemale" movies.
Siffredi took this tradition one step further when directing Never Say Never to Rocco Siffredi, when, filming in a park, Siffredi grabbed passing (presumed) strangers and then requested that his female co-stars perform oral sex on them. Although they appear genuine, it is not uncommon for such seemingly realistic scenes to be set up ahead of time by directors/producers. Despite the sometimes extreme nature of his genre of pornography, he has been consistently able to find young European actresses willing to star in his pictures.
Birth Place:

Ortona, Abruzzo, Italy

Residence:

Hungary

Weight / Height:

190 pounds / 6'3''

Hair/Eyes:

Brown

Favorite Music:

Mozart & Bach

Favorite Movie:

Raging Bull

Favorite Drink:

Vodka Martini

Hobbies:

Water-skiing

Fantasy:

Having sex on a ferris wheel

Turn on:

Stockings & Leggings

Favorite Food:

Fetuccini Alfredo
Frequently Asked Questions
Since you've worked as an actor in both mainstream and adult films, what would you say is the biggest difference between the two?
As an actor I put my strong passion in anything I do. It can be porn, or it can be straight movies. The main difference generally, is emotions and physical. Unfortunately, we in the porn industry look more for the double penetrations or triple penetrations than how all this penetrations can start.
How did Gabriel Pontello (Editor of "Supersex" magazine) help you get your break in adult films?
I tell him it's my vocation, the dream of my life. He was with two girls and he told me, 'Let me see what you know.' I remember having sex in front of 200 people and in the morning I was in his studio working.
How many models have you had sex with?
I have no idea. But if you count about 600 films, you can multiply each film with three to four women. And that does not include the women I had sex with for photo-shoots. I did much more photo-shoots than films. I guess I had sex with about 3000 women, but that's a rough estimate. And it also doesn't include my normal girlfriends, women I had affairs with.
Do you enjoy having sex with three women at the same time?
In my real life I never do that. It's too exhausting.
Do you ever get recognized?
Constantly, and it starts to annoy me. In France, almost everybody recognises me wherever I go. In Italy too it's impossible for me to walk somewhere without being recognised.
Do you have any special work-outs or regiments you do in order to be an adult actor?
No, you just have to eat healthy and stay fit. I am a performer. It doesn't matter whether you drink or smoke, as long as you have a clean spirit. You can't have any stress, when you have stress you can forget it. You got to have a clean mind.
Do you use a stimulant to increase your onscreen performance?
Never, I don't use anything at all. I don't even drink or smoke. Never tried it in my life. I only know a few people who use cocaine. Even in the States the white powder is 'out'.
What sort of women are you into?
I like two sorts; they must be very feminine, or very young. So very feminine females or young teenagers. Color of the hair or things like that don't matter to me.
How would you compare your onscreen performances with the sex you enjoy in your private life?
To do porn-shootings isn't always nice: you do everything in front of a camera, and you can never forget about that. You're a professional in the first place. In my private life, I only do those things which I want to do with my partner.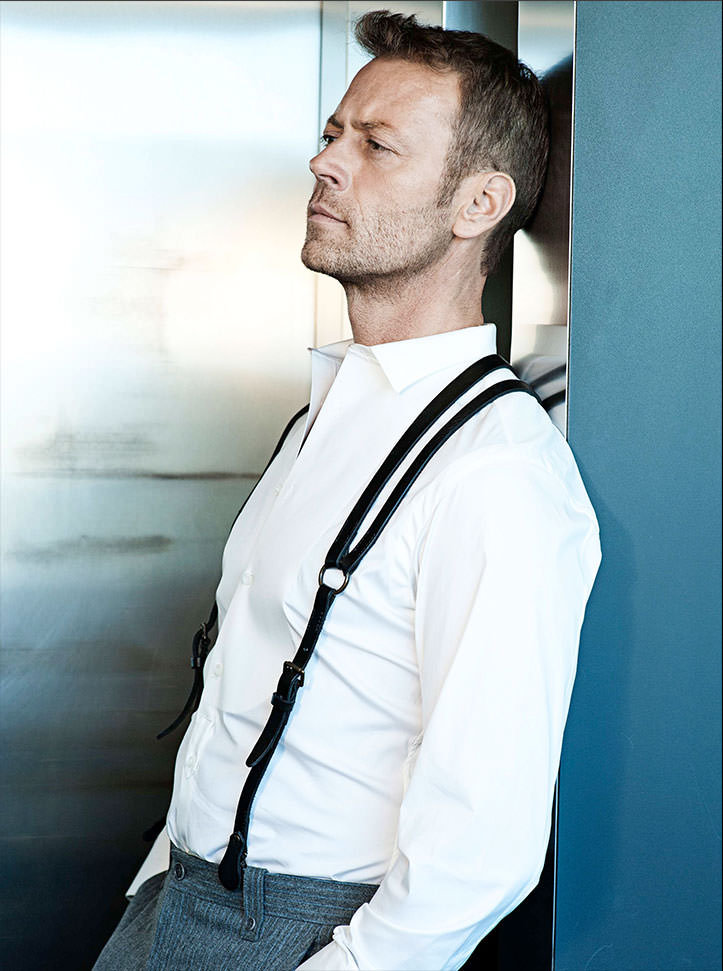 Contact Form